Soil Health Innovations Conference #soilhealth
---
Anyone interested in doing a Biochar presentation?



Soil Health Innovations Conference
Meet the Speakers: Rick Clark, Clark Farm
"If your inputs are going down, and your yields are going up, how can you not be building soil health? That is exactly what this farm is doing," Rick Clark said in a Civil Eats article, Regenerating the Soil Transformed this Indiana Farm. One of the featured speakers at the upcoming Soil Health Innovations Conference, Rick will share his story during his presentation, "Scaling up Soil Health: Growing Healthy Soil on a Large Scale."
Clark is a fifth generation farmer practicing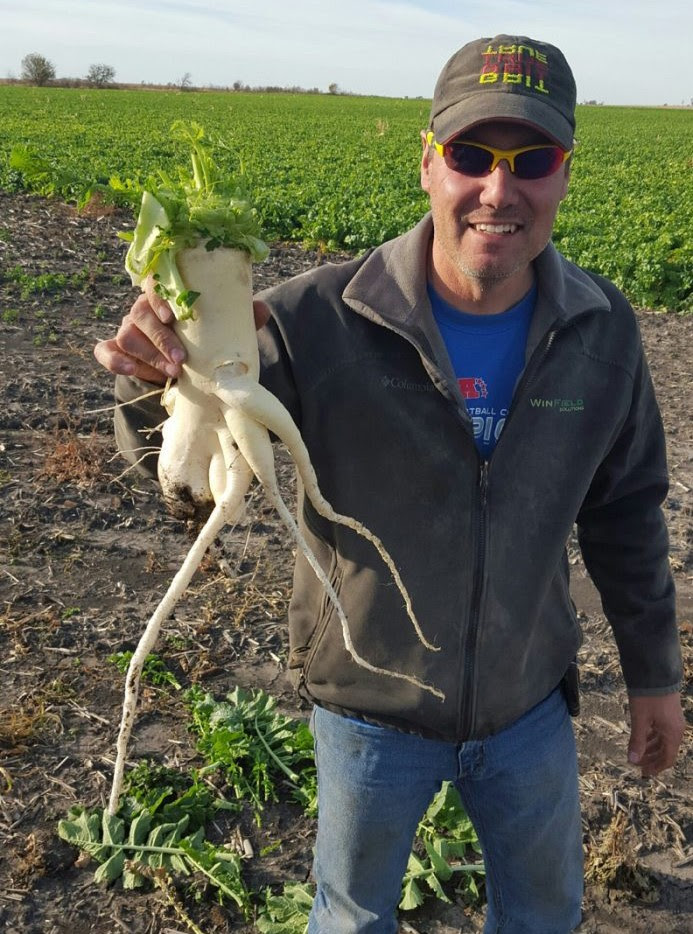 regenerative stewardship on his 7,000-acre farm in Warren County, Indiana. On Clark Farm, Rick strives to find a balance between being a good steward to the land, maintaining profitable cash crop yields, and building soil health and human health. Rick refers to his systematic approach as "Green Farming." This no-till practice involves planting his cash crops into living, growing cover crops, which helps to suppress weeds, sequester nutrients, and build biomass. Join us at the conference to hear more about Rick's "Green Farming" practices, and learn from his first-hand experiences as a soil health innovator.
About the Conference
This inaugural conference will focus on innovations and technologies that serve to address the future of sustainable agricultural through better soil health practices. The goal is to create a learning platform for agriculture producers and educators that incorporates present and future concepts, techniques, and practical applications. These include readapted methods, new technologies, groundbreaking research, market-based demand, or innovative social approaches that encourage and expand improved soil health.
This conference will examine a broad reach of strategies and technologies to enhance soil health. Visit the website, https://soilinnovations.ncat.org/, for a complete list of topics and speakers.
Details and Registration
The conference will be March 30-31 at the campus of Montana State University in Bozeman, Montana, in the heart of the Rocky Mountains.
Registration is now open. To register and for more information, go to https://soilinnovations.ncat.org/
Organizations, agencies, and individuals who would like to become sponsors of the conference can find information at https://soilinnovations.ncat.org/sponsorship-opportunities/
Exhibitor and vendor information can be found at https://soilinnovations.ncat.org/exhibitor-and-vendors/
For more information, contact Sandra Booth at sandrab@....
Since 1976, the National Center for Appropriate Technology (NCAT) has been helping people by championing small-scale, local and sustainable solutions to reduce poverty, promote healthy communities and protect natural resources. More information about its programs and services is available at www.ncat.org or by calling 1-800-ASK-NCAT.